MAVIG®
PORTEGRA 2
Double arm (75/91cm) ceiling suspension system:
61x76cm lead acrylic protection window (0.5 mm Pb) with contour cutout. It can also be ordered with additional lead rubber strips attached on the lower side.
Lamp :Uniflex R96 50,000 Lux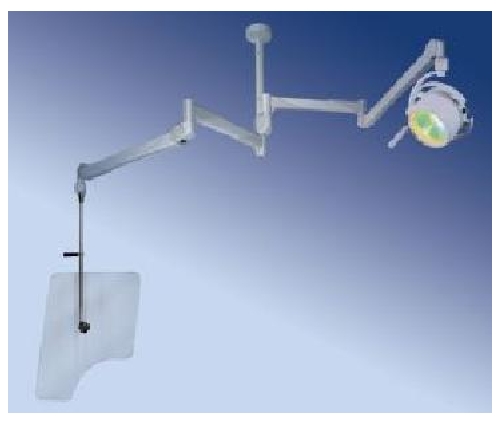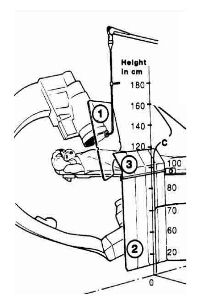 WHY IS IT NEEDED:
Radiation exposure to Examining Physician with Angiography/DSA Fluoroscopy Time 5h/week with DSA Series ***.
(The MAVIG protection system used in the measurement includes ceiling and lower body protection )
Annual dosage
Annual dosage
Measurement zone
Without protective system
Using MAVIG protective system
Eye lens
250 mSv*
5 mSv**
Upper arm
400 mSv*
8 mSv
Upper body with 0.25 mmPb lead apron
20 mSv
4.8 mSv
Upper body with 0.35 mmPb lead apron
10 mSv
3.8 mSv
Upper body with 0.5 mmPb lead apron
5 mSv
3.2 mSv
Hand
600 mSv *
15 mSv
* Exceeds Limits category A !
** 1 mSv = 0.10 rem
*** 75th German Congress of Radiology."Most Recent Disclosures Concerning the Minimization of Radiation Exposure to the examining Physisician at Angiography Workplaces" Professor Hanfried Weigand, MD, Dr Heinrich Eder -
MAVIG®
6269 Lower Body Protection
It absorbs radiation underneath the table and and shields the lower extremities and genital area of the examiner.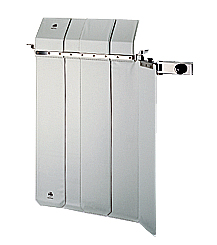 Lead strips height 90 cm, width 65 cm +17 cm 0.5mm Pb for the Angiography table.